The Toy Wash is Central Massachusetts' Premiere Motorsport Appearance Center, offering it's clients the finest and most complete automotive spa treatments and services including wheel refinishing and swirl-eliminating paint correction.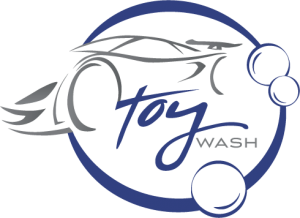 Auto detailing is a specialty and a science. Knowing the proper techniques, tools, and chemicals needed to restore a vehicle to its best achievable condition is something that takes practice, dedication, and a passion for what you do. It's such a specialty that Toy Motorsports has an entire subdivision that is exclusively devoted to the art of auto detailing, paint correction, and wheel refinishing services, The Toy Wash. In fact, The Toy Wash existed even before Toy Motorsports (now the parent company of The Toy Wash) came to be. Our background is in auto detailing, and to this day it is one of our core specialties and one of the services we are best known for. Please visit The Toy Wash's Website at www.TheToyWash.com to learn more about our auto detailing services.
Paint Correction is a multi-step polishing process which removes swirl marks and oxidation from a vehicle's paint. Toy Motorsports' detailing division, The Toy Wash, is known as one of the finest paint correction facilities in the NorthEast. Our paint correction experience ranges from common brand vehicles to high end luxury and exotic vehicles such as Lamborghini, Porsche, Bentley, and more. Please visit The Toy Wash's Website at www.TheToyWash.com to learn more about our paint correction services.
Ever scratched a wheel on a curb? Replacing a car's OEM wheel can often cost over $400 at dealerships! Why not repair & refinish your wheel(s) at a fraction of the cost? Toy Motorsports' wheel refinishing services will repair OEM wheel curb damage and scratches and make them look new again.
Paint chips on you vehicle's front bumper and hood are inevitable if its paint isn't protected with a paint protection film. Toy Motorsports offers 3M VentureShield Paint Protection films which give your vehicle the paint protection it needs to prevent paint chips. Paint protection films are also commonly referred to as a "clear bra" or "chip guard", which are all terms for the application of paint protection films such as 3M's VentureShield.
Paintless dent removal (also know as "PDR" – paintless dent repair), is a technique used to remove minor dings and dents from a vehicle's body panels, without removing the panels and without having to repaint them (as long as the damage has not damaged the paint). Paintless dent removal is a useful technique for removing door dings, hail damage, and minor bumper creases and indentations.
Believe it or not, Motorsport storage is how Toy Motorsports first began, and it's one of our most well-known specialties! The Toy Box is the motorsport storage subdivision of Toy Motorsports. The Toy Box offers a wide range of storage packages and services for motorsports of all kinds: cars, suvs, motorcycles, boats, jet-ski's, hovercrafts, RVs, trailers, and more! We offer both indoor and outdoor storage packages, as well as many other services. Please visit The Toy Box's Website at www.MyBigToyBox.com to learn more about our motorsport storage services.